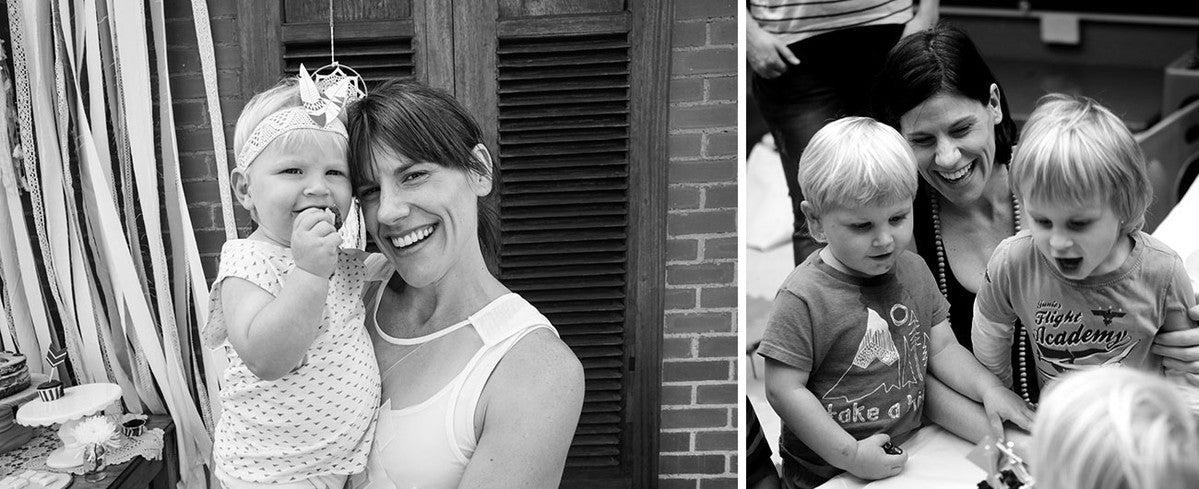 Our Story
it's all about happiness and celebrations
Before I had kids, I thought first birthday parties were a little silly – I mean, the child doesn't even know they're turning one! Right?!
And then I had a baby. And as with all pre-parenting judgements, that one went flying out the window faster than you can say P-A-R-T-Y!
Naturally, for my little man's first birthday I went all out. I wanted to make a beautiful party for him and make everything look purrrrdy with my own personal, creative touches. I'd seen party printables online and was hugely inspired to make something special. Being in the design industry, I found creating my own invites and party décor was easy and fun to do. So fun, in fact, that I wanted to keep at it! 
That, right there, was the beginning of SunshineParties! We started with a small collection of boys' and girls' party themes, and soon added invites for baby showers, surprise parties, engagement parties, weddings and milestone birthday invitations. Inspired by customers' requests, my boys' requests (I now have 3!) and my interest in trending designs, our shop has grown into a thriving party design studio. 
OUR STYLISH, PRINTABLE INVITATIONS AND PARTY DÉCOR HELP BUSY MOMS SAVE TIME AND MONEY SO THEY CAN GET STRAIGHT TO THE BEST PART OF PLANNING – THE PARTY!
All our items are downloadable, editable, and can be customized and printed at home. It makes the process of organising a party manageable, and even enjoyable! How about that?!
Celebrating and getting together with friends and family to share happy times is what fills my heart with joy. And SunshineParties, as the name suggests, is all about happiness and celebrations. Let's clink our glasses to that, shall we? 
With Love, Sunshine & Parties,